This summer, Carly Young from Lincoln is taking on a truly once-in-a-lifetime experience: skydiving to support St Barnabas. Carly's skydiving adventure is taking place on 3rd June at Hibaldstow Airfield, just outside of Lincoln.
20-year-old Carly is taking on this exhilarating challenge in memory of her former teacher Sam Pickersgill, who received care from St Barnabas during the last months of her life. Sam was diagnosed with breast cancer in 2020, and the next year, she received the devastating news that she had a progressive brain and leptomeningeal disease.
St Barnabas supported Sam with medical care, equipment to help her around the house to be as independent as possible, and counselling for her and the whole family to come to terms with their situation.
The charity also supported Sam in the summer of 2022 in her plea for a fundraiser to give her two young children something to look forward to during such a hard time. Sadly, Sam died shortly after this.
Sam was much more than a teacher to Carly; she was a mentor, a friend, and the one person who made Carly feel that she could achieve anything.
Carly said: "When I was 14, I had to switch schools due to some behavioural issues I was experiencing. Adults had been telling me I would never amount to anything, that I wouldn't get anywhere and that nobody could help me. Sam proved them wrong, and I could not be more grateful to her for showing me the potential I have.
"Sam was my Head of Year, and I used to go see her in her office at breaktimes. We would talk, and she was always smiling and laughing. She had a photo of her children on her desk and would tell me all about them.
"Sam made me sign up for the 100m race at school. I was terrified as I don't like having a spotlight on me, but she gave me the confidence to go for it, and I came in 1st place! Sam was at the finish line; she gave me a big hug and whispered, "I told you, you can do anything."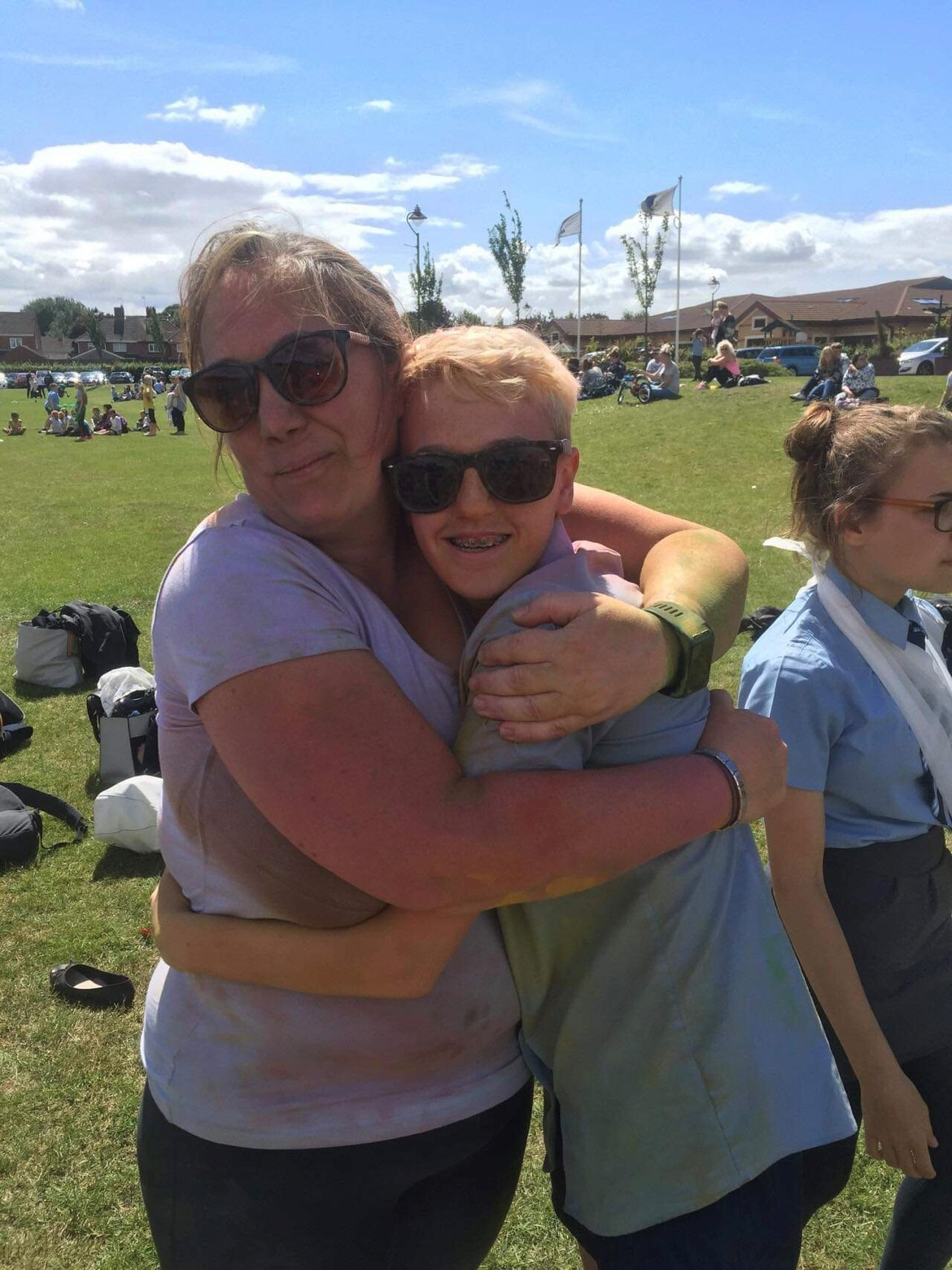 "She made me feel loved and worthy. I believe if I didn't meet Sam, I wouldn't be where I am now, studying at university. Sam meant so much to me, and there are not enough words in the world to say how remarkable she was."
Sam eventually left Carly's school, The Priory Witham Academy, to teach at another secondary school. However, Carly and Sam stayed in touch and messaged each other frequently. This is how Carly found out about Sam's diagnosis.
Carly continued: "She's the bravest and strongest woman I knew, and I will always keep that close to me. The last time I saw Sam was two weeks before she passed away; it felt like we were never apart. She hugged me, told me she loved me, and told me to keep reaching for the stars. That's what I will do for you, Sam."
The jump is a tandem skydive, meaning skydivers will be harnessed to a professional parachute instructor, who will also control the landing. Skydivers must be at least 16 years old, with no maximum age limit – depending on health.
——————————
St Barnabas Hospice is a local independent charity, and every year they support more than 10,500 people across Lincolnshire.
They deliver free, high-quality, compassionate end-of-life care and support to people living with a life-limiting or terminal illness, their family and carers.
St Barnabas offers the patient and their family hospice care and support via specialist inpatient care, care at home, day therapy, physiotherapy, occupational therapy, complementary therapy, welfare advice and bereavement support.
All the services are free. St Barnabas needs to raise over £6m a year to provide its support and care. Over 900 volunteers play a crucial role in the charity's success.
​
​