The St Barnabas Hospice HeART Trail is bringing joy to people of all ages this summer. The Lincolnshire-wide art trail offers thirty beautiful heart-shaped sculptures to visit, with twenty based in Lincoln, five on the east coast and five more in towns around the county.
One of the artists of the Trail (known as HeARTists) is 22-year-old Rachel Benson from Welton.
Her HeART is located outside the St Barnabas charity shop at the bottom of Steep Hill in Lincoln and is colourfully painted with the Lincoln Cathedral and intricate mandalas on both sides of the sculpture.
Rachel was one of over a hundred local and national artists who submitted their designs for the HeART Trail. Her design, 'Heart of the City', was chosen by sponsor Lincoln BIG as their favourite, after which she was commissioned to paint it for the Trail.
Rachel said: "I was inspired by my mum, who was incredibly artistic, I could watch her for hours, and I definitely get my creativity from her. When the HeART Trail opened for artist submission, I decided to give it a shot – but I never expected actually to be chosen!
"I heard in October last year that my design was chosen. It was such a wonderful surprise and so exciting, but it came at a difficult time."
In March of 2022, Rachel's mother, Glenis, was diagnosed with cancer. Sadly, the condition was terminal, and her health deteriorated rapidly. On 11th April, Glenis was taken into the St Barnabas Inpatient Unit in Lincoln to receive care around the clock. She stayed there for ten days before she died, with Rachel and the rest of their family always by her bedside.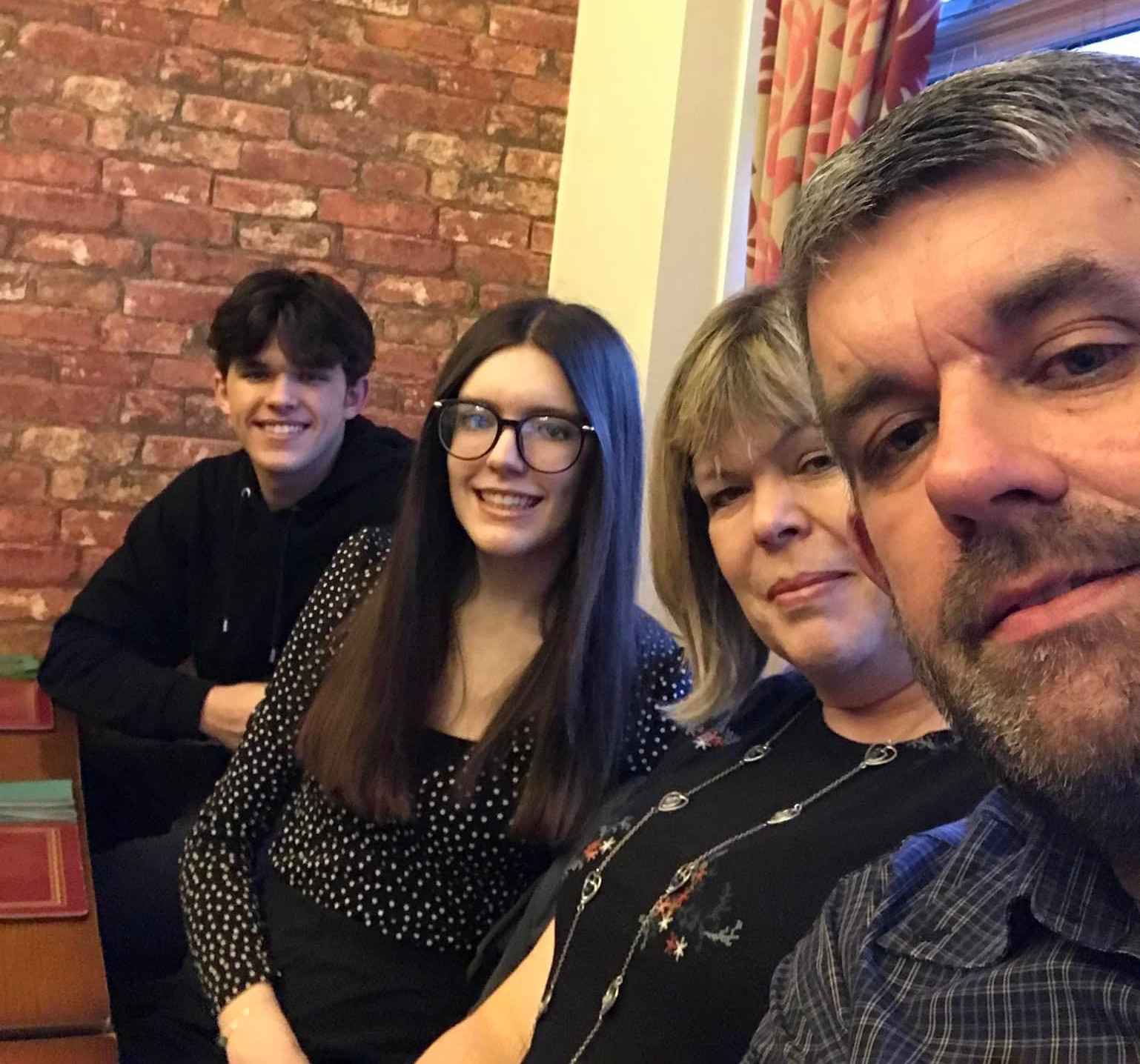 Rachel continued: "Spending those last ten days with Mum was incredibly special; the nurses gave her amazing care and looked after us as a family too. They would give us all the time in the world to spend with her; we could even stay overnight at the Hospice.
"Staff and volunteers would check in to see if we needed anything, and food and drinks were provided to not just Mum but us as visitors as well. We were also offered counselling and other types of mental well-being support. We were given so much love and sympathy. Those extra touches make St Barnabas so wonderful.
"The care, compassion and love St Barnabas provided not just to Mum as their patient but to us as the whole family is just amazing. That is why I support St Barnabas Hospice, and I hope you will support them too by taking part in the HeART Trail."
Rachel's HeART can be viewed until 4th September as part of the HeART Trail, which aims to bring communities together and raise awareness of the high-quality, free care St Barnabas provides not just in its Hospices in Lincoln and Grantham but also in people's own homes around the county.
From the 11th until the 28th of September, Rachel's sculpture can be admired as part of the HeART Trail's Reunion event at the Lincoln Museum (formerly The Collection), which brings together all HeARTs under one roof.
On the last day of the Reunion, eleven of the HeARTs will be auctioned, including Rachel's sculpture. Bidding is set to start from £3,000, and all profits will be going to St Barnabas so the charity may continue its good work of providing outstanding, compassionate care to people who need it.
Businesses and individuals who are interested in attending the auction can keep an eye on the St Barnabas website at www.stbarnabashospice.co.uk and the hospice's social media for more information in due course.
————————–
St Barnabas Hospice is a local independent charity, and every year they support more than 10,500 people across Lincolnshire. They deliver free, high-quality, compassionate end-of-life care and support to people living with a life-limiting or terminal illness, their family and carers.
St Barnabas offers the patient and their family hospice care and support via specialist inpatient care, care at home, day therapy, physiotherapy, occupational therapy, complementary therapy, welfare advice and bereavement support. All the services are free.
St Barnabas needs to raise over £6m a year to provide its support and care. Over 900 volunteers play a crucial role in the charity's success.
​