St Peter's C of E Primary School recently celebrated the life of their beloved Mrs Popple, who provided wraparound care at the school a year after her sudden death.
The celebrations took place on 20th July, one year since Sharon Popple sadly passed away. The school aimed to raise £500 for St Barnabas Hospice, a charity that meant a lot to Sharon and the whole school.
All staff members, children and their parents showed up to take part in the fun day, which included a tombola, bouncy castle, water activities, a flyover from the Red Arrows, and the children competing in Sharon's favourite activity of all: Dunston's Got Talent.
At the end of this extraordinary day, the school had smashed their £500 target, raising over £1,500 for their favourite charity, St Barnabas Hospice.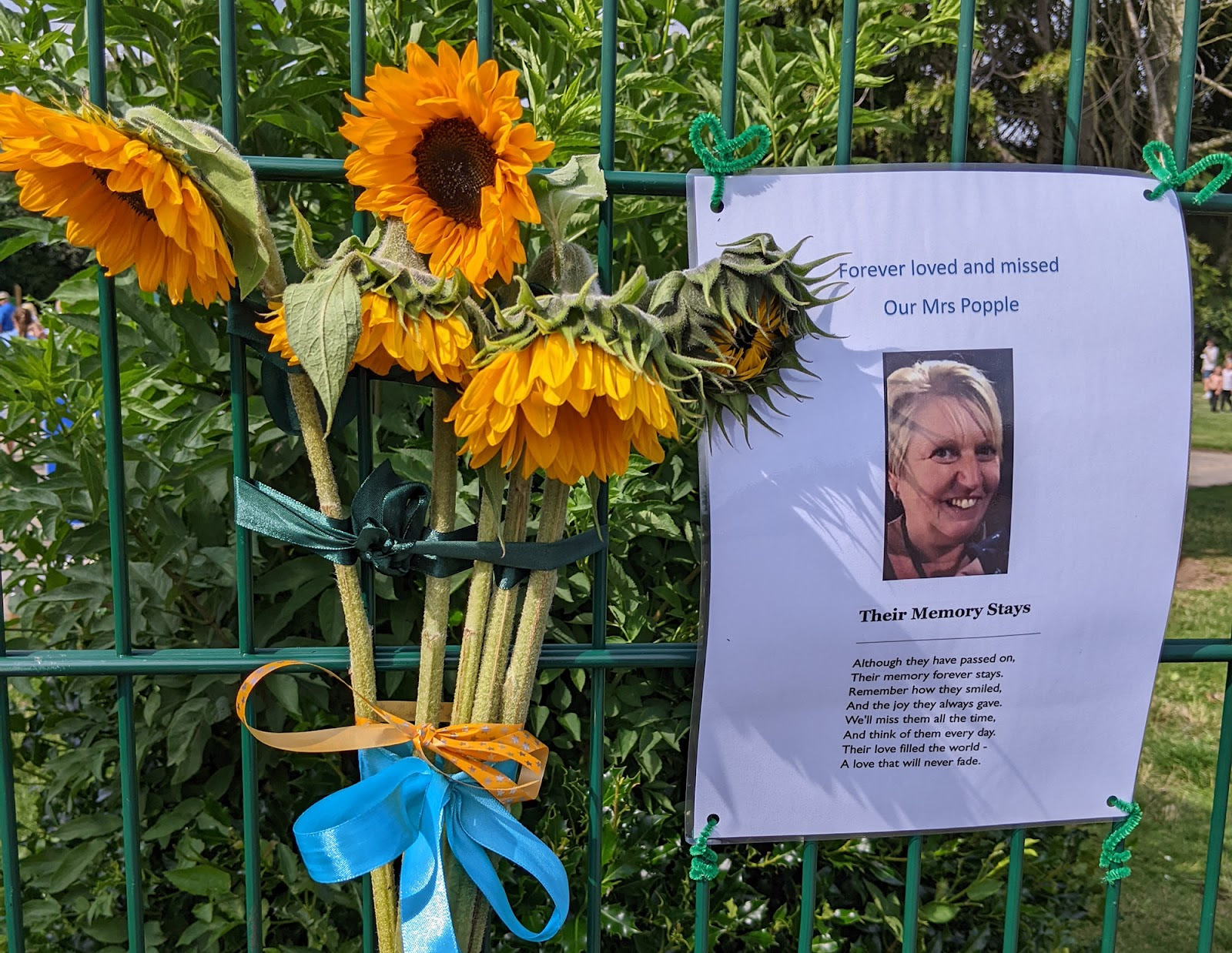 Emma Toulson, Deputy Headteacher at St Peter's School, said: "Mrs Popple was the beating heart of our school. Her infectious personality and wicked sense of humour made everyone feel like they truly mattered, and she kept us laughing every day. She was a 'mother' to all and gave the best hugs.
"She loved sunflowers, so our children have made a sunflower memorial which takes pride of place inside the school. We remember her warmth and caring nature, and we miss her every day.
"We have supported St Barnabas for years by participating in their annual festive fun run – Rudy's Run and the children have created a heart sculpture for the Young at HeART Trail, which is currently on display at the Waterside in Lincoln.
"St Barnabas is such an important charity for the community, and many staff members from our school's overarching Spire Federation have received care and support from them. This day of activities is a way of giving back while remembering our incredible Mrs Popple."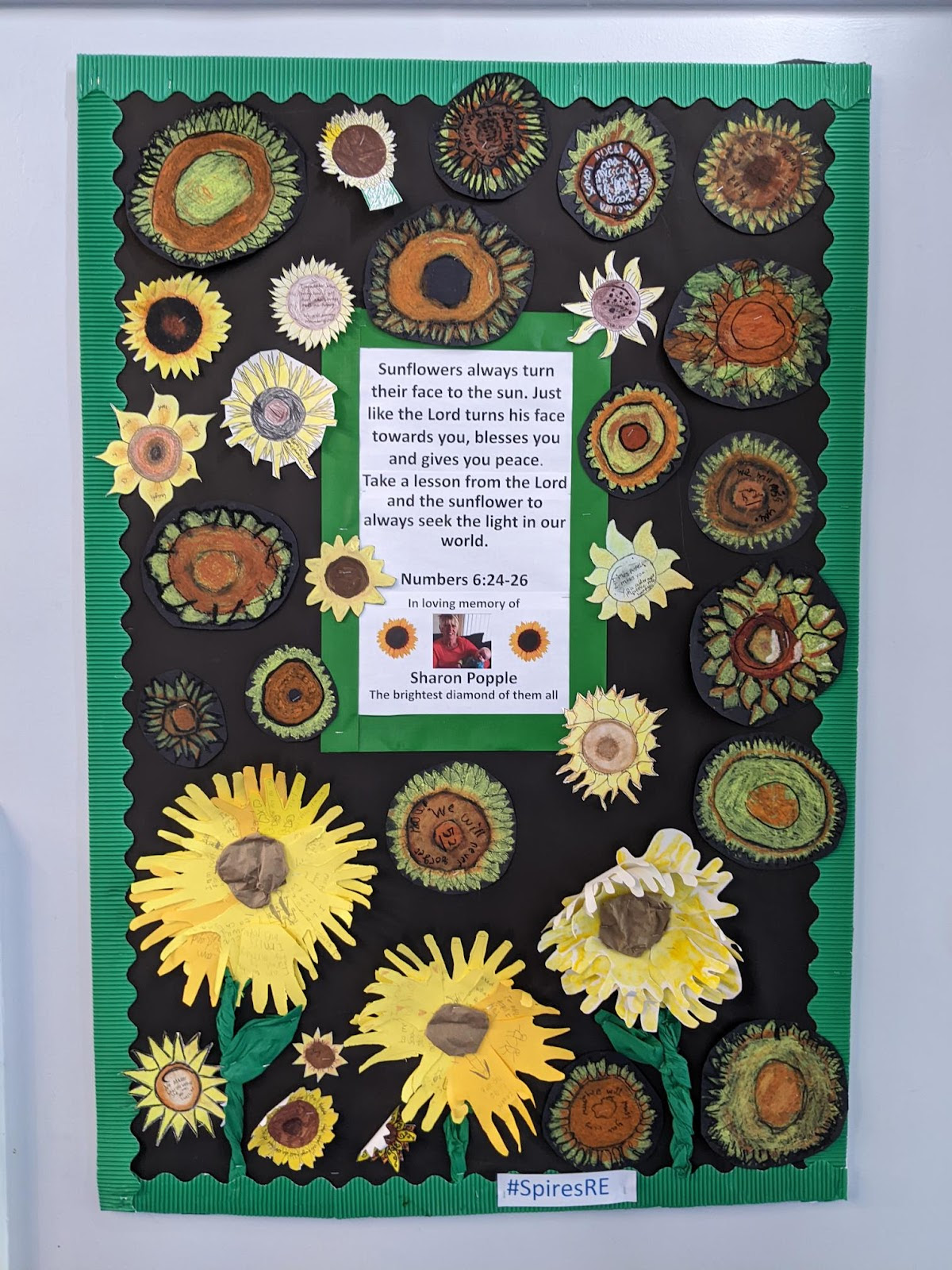 St Barnabas is an independent, local charity that annually supports over 12,000 patients, their families, and carers. Yearly they need to raise over £6.5 million to keep providing their compassionate, dignified care to people with a life-limiting or terminal illness.
This free care is provided in people's own homes, as well as in two Hospice buildings and six Wellbeing Centres around the county.
Every pound raised truly matters to St Barnabas, who give their sincere thanks to all children, parents, teachers and staff members for their generous support. St Peter's School's incredible donation of £1,500 could pay for 79 hours of care of patients in their own homes, which costs the charity £18.84 per hour.
To find out more about St Barnabas and the care services it provides to the people of Lincolnshire every day, visit www.stbarnabashospice.co.uk.
———————————
St Barnabas Hospice is a local independent charity, and every year they support more than 10,500 people across Lincolnshire.
They deliver free, high-quality, compassionate end-of-life care and support to people living with a life-limiting or terminal illness, their family and carers.
St Barnabas offers the patient and their family hospice care and support via specialist inpatient care, care at home, day therapy, physiotherapy, occupational therapy, complementary therapy, welfare advice and bereavement support.
All the services are free. St Barnabas needs to raise over £6m a year to provide its support and care. Over 900 volunteers play a crucial role in the charity's success.
​